Brown Travertine Tiles & Pavers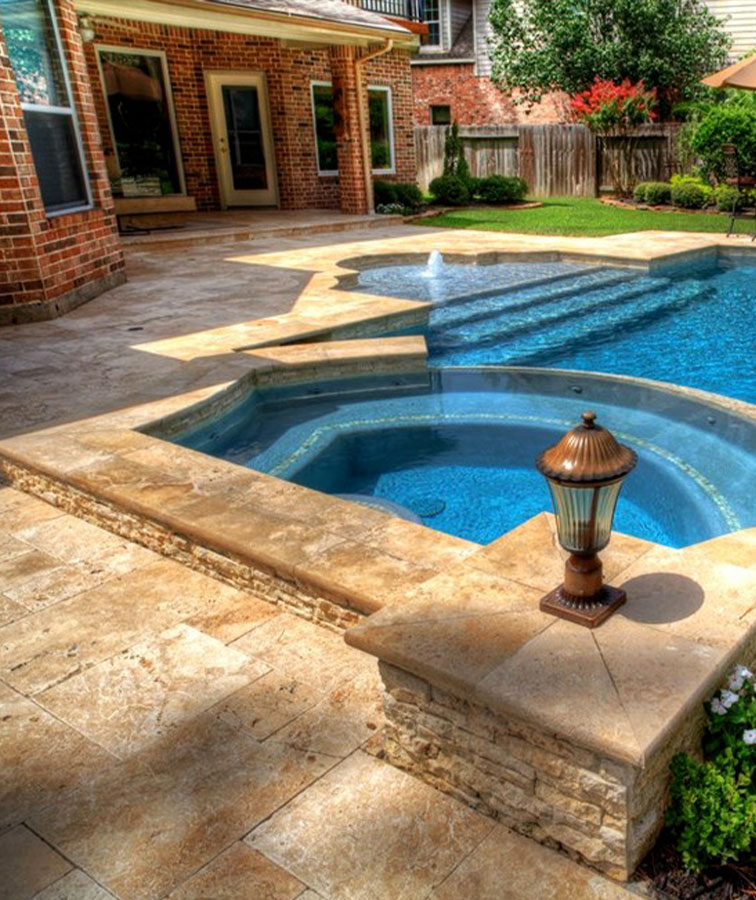 Antique Travertine Tiles & Pavers
   100% PURE AUSTRALIAN CERTIFIED TRAVERTINE
   TUMBLED & UNFILLED
   COOL TO TOUCH
   NATURAL NON SLIP SURFACE
   EASY TO CLEAN
   GREAT FOR INDOORS & OUTDOORS
   WEATHER RESISTANT
   MATCHING POOL COPING
Antique travertine tiles and pavers for that touch of flair…
Want a bit of drama but ivory travertine is too boring for you? Choose antique travertine for your stone tiles and pavers! As well as the creamy warm tones in ivory travertine, antique travertine also includes dark charcoal veining. Overall, the features appear darker and more enhanced as well as more contrasted. So, you're going to get a more dramatic look with these stone pavers and tiles.
Travertine is a strong, weather resistant and cool to touch stone. Therefore, this means these tiles are great for practically any application. Indoors or outdoors, these travertine tiles are a great solution for your next renovation project.
Please note: these silver travertine tiles are tumbled and unfilled. This means that they are likely to have sporadic surface holes and voids. These are natural characteristics of travertine stone. If you're using these travertine pavers as a stone floor, you may choose to have these holes filled with grout for easier cleaning. If you want a completely filled look, choose Silver Travertine Honed & Filled Tiles.
Antique Travertine tiles and pavers are easy to clean and maintain. Simply sweep clean any dirt.
For a more thorough clean, travertine responds well to high pressure washing. Use a mild solution of detergent mixed with water to help get any dirt and grime off your silver travertine tiles and pavers.
Do NOT use Hydrachloric Acid as it may cause pitting on the surface of your tiles.
Sealing will also help to make cleaning easier and maintain the pristine look of your antique travertine tiles and stone pavers.
Travertine tiles are naturally tough. However, we always recommend applying a sealer for peace of mind. Especially if you're using these tiles for flooring in high spill areas such as a dining room, kitchen or outdoor entertaining area.
Tile sealer offers additional protection and also makes ongoing cleaning a lot quicker and easier.
Apply tile sealer on your travertine pavers before applying your tile grout.  This is recommended as it will also make cleaning up after grouting a lot easier.
At Travertine Tiles Warehouse, we also stock tile enhancers suitable for travertine stone. Tile enhancers are great if you want to make your tiles appear lighter or darker whilst providing added protection.
Great quality tile sealers and tile enhancers are also available for purchase at Travertine Tiles Warehouse.
Feel free to give us a call: (03) 9706 9767 if you have any questions.