Indoor use of Travertine Tiles 
Travertine tiles unlike other flooring minerals, Travertine Tiles have been on-trend for many years. Although travertine has been known mostly for outdoor use, there are lovely decoration plans while you use travertine tiles indoors. This article will certainly elate you on the uses of Travertine tiles indoors. So, take a deep breath and glide through the next few paragraphs.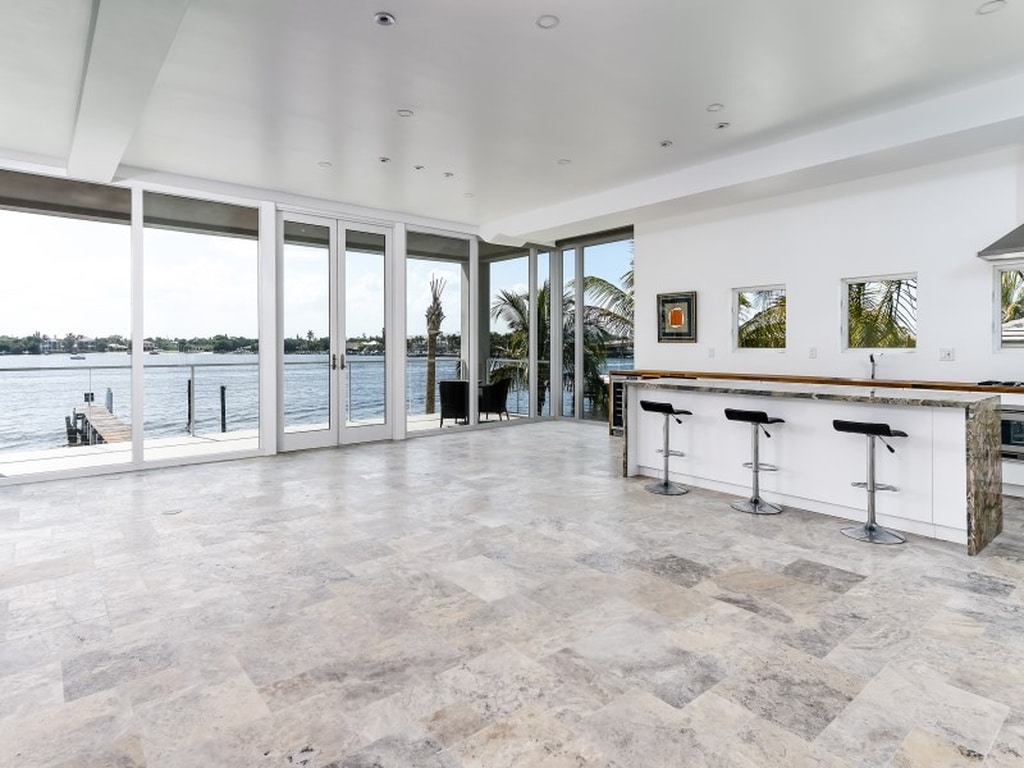 Where to use Travertine Tiles indoors?
Travertine tiles can be used almost anywhere and everywhere in your beautiful house. To spice up your house's furnished look, get the touch of Travertine tiles set up in the following areas.
Bathroom floors
Shower walls
Steps of Stairs
Kitchen basin slab
Open balcony
Apart from these areas, you can also use Travertine Tiles in other parts. These tiles are known for extreme tolerance and high longevity.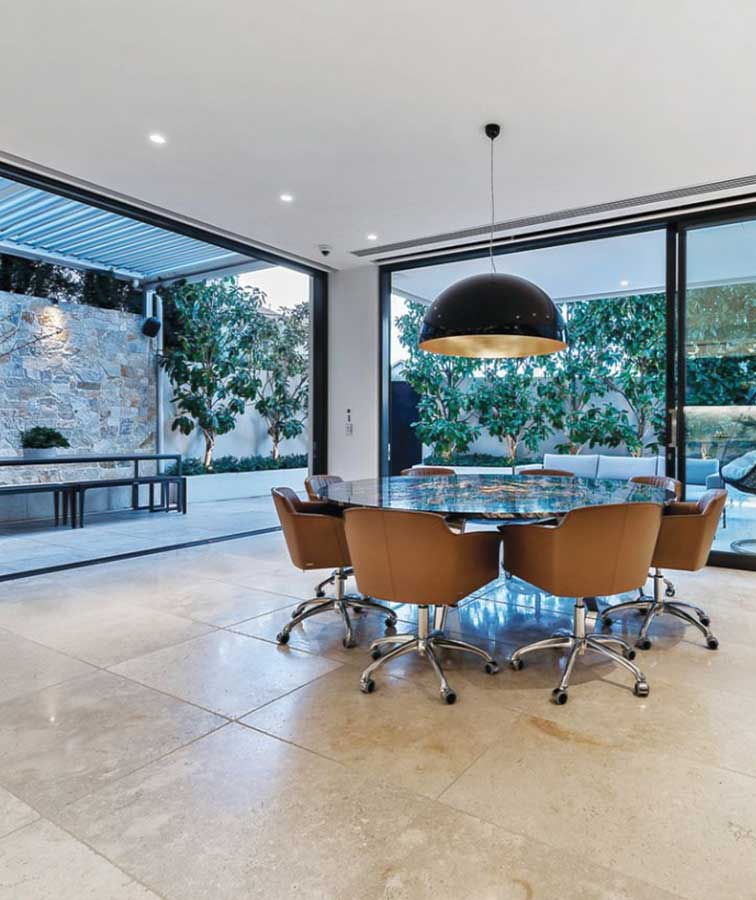 Advantages of using Travertine Tiles Indoors:
Travertine tiles carry a big bag of advantages wherever they go. Be it for indoor uses or outdoor uses; there are no ways these natural tiles can dishearten you. Let us take a quick look at some of the many advantages of using these limestone tiles indoors.
Anti Stain- Sealed Travertine Tiles do not entertain permanent stain, thus ensuring an extra layer of glaze to your floor.
Water-resistant- Most varieties of Travertine Tiles are sealed, which prevents the tile's porous minerals from absorbing water.
Ultra-long life- These tiles are durable and have a longer average life than granite or other stone. This is certainly one of the best advantages of installing Travertine Tiles indoors.
Minimum cost on maintenance- These limestone family stones need no painting and minimal repairs. Conclusively, we can say there is hardly any cost for maintenance.
Economical- Travertine Tiles are cheaper than most other minerals used as flooring. Also, the long life makes its use economical and cost-effective from every aspect.
Appealing look- Natural touch makes everything look beautiful. The matte and smooth-edged tiles will take the look of the indoors of your house to the next level.
Easy to clean-  All you need to keep the tiled floor clean is to mop and sweep regularly. There are no problematic checklists to fulfil while you are cleaning.
Handy to install and repair- Travertine Tiles can be easily handled and installed. You need not crack your head searching for expert installers in your city or town.
Environment friendly- Since these are natural stones, they are absolutely environment friendly. No worry about artificial toxicity anymore.
Designs of Travertine tiles for indoors:
Travertine comes in a massive range of sober colours. Light brown, peach, rust, and ivory colours look best indoors. They are imbibed with smoother natural patterns that add a signature style to these tiles. The timeless beauty is accredited to the unique and light-coloured patterns and shapes on these stones.
Travertine has a finishing touch from matte to glossy. The surfaces are mostly smoothened to enhance the beauty inside the house. Moreover, smooth surfaces do not gather dust and dirt, thus keeping the entire area clean.
Some Pro tips: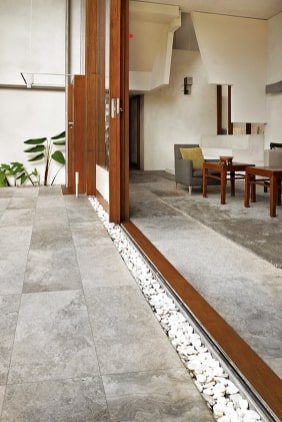 The unit of cleanliness measures the beauty of your house. The tiles should be kept clean and tidy to render an overall dashing look to your tiled floor and wall. These magical three tips will triple the life of your Travertine floor without much effort.
Wipe up potent spills and stains as soon as you notice. Try to avoid letting them dry up as then there is a high risk, and the mark may get permanently imbibed on the tiles.
Keep the surface dry and wipe off the excess water using a paper or towel. Also, make sure that there is no spillage of acidic substances on the tiles. Acid causes corrosion of the minerals in Travertine tiles.
Do not use sharp objects on the tiles. They may get hair like crack, which will bring down the entire look of the tiles.
Clean the two tiles' joints with a microfibre cloth to make sure there are no water droplets accumulated in the joints.
Sweep floors at least once a day and mop them once a week. Cleanliness is the key to the beauty of your paradise.
Conclusion
Globally many people have adopted the use of Travertine tiles within the house. One of the reasons is that people now prefer natural stuff over artificial ones. Travertine tiles are quite economical in the long run. Moreover, how stunning it will look when you install Travertine tiles indoors that you have always used outdoors.
Travertine Tiles is now being prominently featured in many architectural projects. You can't go wrong with travertine tiles and pavers. Check out the huge range of travertine products here.
---
Have any questions about travertine pavers?
Give our friendly Stone Experts a call: (03) 9706 9767 
After hours, please contact us here.
---