Outdoor Uses of Travertine Tiles
A high trend in the field of architecture, Travertine Tiles, has gained popularity over the years. Although it was chiefly used for indoor beautification, in very recent years, people have trusted Travertine tiles to be the best outdoor companion.
Understanding Travertine Tiles
Travertine Tiles are a member of the Limestone family and are thus durable and strong. The main component of Travertine is Calcium Carbonate, which renders the hardness to the stone. These stones belong to the Sedimentary Stones' broad category, where layers of minerals pile up to take shape. These make the Travertine Stones porous due to water seepage.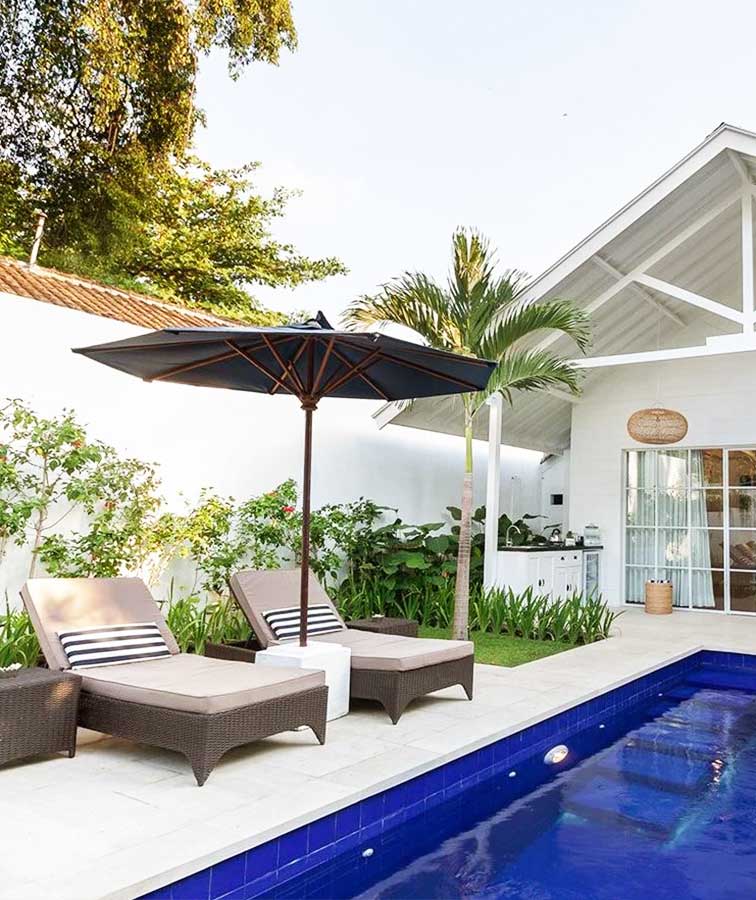 Where to use Travertine Tiles outside the house?
Many people seem confused about where to install Travertine Tiles outside the house. There are a vast range of options available for you to explore, but few essential installation places we have mentioned below-
Backyard for Tea scape
Party-Front of the House
Inside and around the garden
Walkways
Driveways
Walls of swimming pools
Concrete Pavements
Advantages of Using Travertine Tiles Outdoors:
Travertine Tiles are equally at par with other stones for both indoor and outdoor uses. These tiles have good durability, which makes them outstand all its competitors at a swift. Some of the many advantages have been discussed below.
Durability- Travertine Tiles are blessed by some superpower with a prolonged healthy life. Generally, if you opt for the medium or high range Travertine, they provide fabulous services without any cracks or whatsoever. They are sturdy and offer a strong base to the wall or pathway. No matter if harsh weather can deprive you of the life of Travertine tiles.
Minimum Maintenance cost- These tiles remain perfectly healthy with minimum intervention from humans. There is no worry about painting and repainting once you install them. They are much more economically efficient than other stones of the Limestone family, like marble or granite.
Longevity- Travertine Tiles have a long life compared to their competitors. The high-quality finish and the smooth edges are something you can not skip when you see these tiles. Be it backdrop walls or sturdy floors; Travertine Tiles are much higher in the trend in recent years.
Cheaper Cost- They needless expense to be installed. An essential feature of Travertine is that they are absolutely affordable but provide excellent satisfaction to the users. Although you want to use it outdoors, it is advised not to go for Travertine's cheaper variants. They will increase your cost in the long run.
Uniqueness- Each Travertine Tiles are unique from the other. The pattern and shapes of the textures give a wow look at the outdoor experience of your house.
Enhanced Beauty- Travertine Tiles are a symbol of beauty by themselves. The sober colours and the lively waves and stripes upgrade your house's beauty to the next level.
Natural- These tiles are entirely natural, and they render a touch of nature everywhere they go. The light shades of colour with the wavy prints on these tiles make you breathe the game of nature.
Which type of Travertine Tiles is best for outdoor uses?
There are four different types of Travertine Tiles based on colour, texture, and final finish. All of them can be used both indoors and outdoors according to your choice, but we have described them briefly to ignite an idea in you.
Honed Travertine- These are matte finish tiles most appropriate for floors. You can use them for the bed in the swimming pool. But remember to seal it to protect from stains.
Polished Travertine- These are the ultra-smooth variants that turn out to be very slippery when wet. But, it presents a wonderful stunning look with the shades of colours and stripes.
Tumbled Travertine- The non-slippage variety of Travertine Tiles that are well sound in colours and shades. You can use them for decks of swimming pools and walkways.
Chiselled Edge Travertine- These Travertine Tiles have uneven edges that look for historical beauty. They are rich in textures and are best used in the backyard or the party front.
Conclusion
These are beautifully carved and made naturally over a long time. This stone brings a feeling of elegance and luxury to the people. Along with such luxury comes enormous responsibility, the responsibility of cleaning and taking good care of them from scratching or breaking them. You can't go wrong with travertine tiles and pavers. Check out the huge range of travertine products here.
---
Have any questions about travertine pavers?
Give our friendly Stone Experts a call: (03) 9706 9767 
After hours, please contact us here.
---