[row]
[col span="4″ span__sm="12″ divider="true"]
[ux_image_box img="11663″ image_hover="zoom" link="https://travertine-tiles-pavers.com.au/limestone-grey-tiles-pavers/"]
Capri White Tiles & Pavers
[/ux_image_box]
[ux_image_box img="10494″ image_hover="zoom-fade" link="https://travertine-tiles-pavers.com.au/noce-travertine-pavers/"]
Noce Travertine Tiles & Pavers
[/ux_image_box]
[ux_image_box img="10082″ image_hover="zoom-long" link="https://travertine-tiles-pavers.com.au/ivory-travertine-tiles-pavers/"]
Ivory Travertine Tiles & Pavers
[/ux_image_box]
[ux_image_box img="10313″ image_hover="zoom" link="https://travertine-tiles-pavers.com.au/limestone-grey-tiles-pavers/"]
Pearl Limestone Grey Tiles & Pavers
[/ux_image_box]
[/col]
[col span="8″ span__sm="12″]
Travertine stone not only has warmth and a timeless appeal, they are strong and durable.
Additionally, it will create a seamless look in your home design. So as you can see, travertine tiles are an ideal selection…
Travertine is strong and long lasting
If you're after a stone tile that will last the test of time, you can't go past travertine. Just look at the Colosseum (which was built entirely from travertine) in 70-80AD in ancient Roman times.
It is still standing today. Any man made substitutes are no match for the strength and durability of natural travertine stone. When you buy travertine tiles and pavers, it is a life long investment.
Despite it's durability, we still recommend that you make sure that you avoid spilling any acidic liquids or chemicals on your travertine tiles and pavers.
Create a seamless look inside and out
Travertine tiles are constructed to complement both indoor and outdoor applications. Great house designs have a seamless look indoor and outdoors. So, when you walk outside, the home and garden have a united look and feel which makes transitioning from the outdoors to indoors (and vice versa) visually more relaxing and less disjointed.
With travertine tiles and pavers, you can create a seamless home design. Travertine tiles are made to suit the interior of your home as well as your outdoor area. Many stone tiles are only appropriate for either just indoor or outdoor. Therefore, this means you will have to shop around to find tiles that have a similar look, that don't clash with the inside of your home (especially if you have your outdoor tiled area starting from your back door). You may not be able to achieve a consistent look easily. Therefore, it is important to consider the look you want to achieve before you go out and buy your tiles. Whatever stone tiles you choose for your tiles indoor and outdoor, make sure they are versatile. Consider all elements surrounding them both inside and out.
Large variety of stone colours and textures
In addition to the versatility of travertine tiles, there are also many colours and textures to choose from. The most popular colour is Ivory Travertine. This is due to its subtly and warm tones. Moreover, if you want to create a cooler or monochromatic look, Silver travertine is a great choice. Many customer who want to create a more dramatic outdoor tile look, choose Antique travertine tiles.
So as you can see, there are many styling opportunities with travertine stone tiles. Don't forget – you can also customise your look with grout, stone tile enhancers and sealers (all of which you can purchase through us).
Travertine tiles feel great to step on
Travertine tiles and pavers do not absorb the outside temperature as much as other stone tiles. Therefore, in summer it is cooler to step on in bare feet and naturally warmer in winter than any other stone tile.
For practicality as well as its good looks, travertine pool coping is an ideal selection for your swimming pool area.
During the hot summer, there is not much that is worse than the burning heat on bare feet when stepping out of a pool. If you have any cats or dogs, they also feel the burn every day on their bare paws. Luckily, travertine tiles and pool coping absorb the cool temperature of the earth underneath.
Also, travertine is naturally textured with holes and voids. As a result, the surface is less slippery, making it an ideal tiling solution for swimming pool surrounds. Avoid unnecessary accidents and injuries with stone that has a low slip rating like travertine.
Additionally, the warm palette and textures naturally in travertine tiles and pool coping create an attractive contrast with the blue tones of a pool. As a result, pools with travertine pool coping tiles typically look more inviting and visually appealing.
Increase your property value
Travertine tiles are one of the most requested stone in Australia. Its in high demand due to its attractive unique texture which evokes a feeling of luxury and class. Whether you are flipping a property or updating your forever home, choosing travertine tiles in your home is a smart investment.
Get the premium look for less at Travertine Warehouse
Thanks to the team at Travertine Warehouse, you can achieve the premium look of travertine for less! Be the envy of your friends and family with luxurious natural travertine stone tiles, pool coping and pavers. We are known for the cheapest prices in Australia!
So, don't waste your precious time shopping around. Come to Travertine Tiles Warehouse for all your tiling, paving and pool coping needs. We make sure we have the cheapest prices in Australia, but if you do happen to find a price that's cheaper – let us know. We will beat it!
If you'd like to talk to our knowledgeable team about choosing the best travertine for your house or garden, call: (03) 9706 9767
[/col]
[/row]
[title text="Travertine Outdoor Pavers & Tiles on SALE NOW:"]
[ux_products tags="84″]
Summary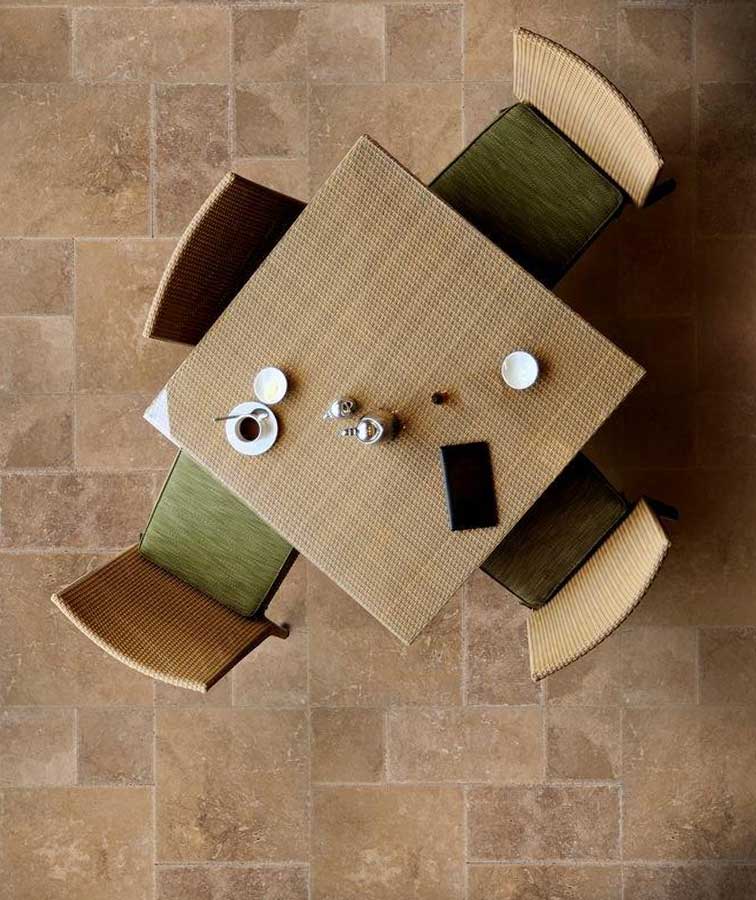 Article Name
Why You Should Choose Travertine Pavers For Your Outdoor Area
Description
Travertine stone tiles and pavers are ideal for outdoors for multiple reasons. Not only is travertine a stunning stone tile it also...
Author
Travertine Tiles Pavers Warehouse